The wealth of Bali's natural beauty and serenity makes it an ideal place for connecting with nature. The island does not only offer you that, but it also abounds with environmentally friendly activities to set your next holiday apart from the ones you've had before. Continue reading to find out about five eco-friendly activities in Bali to add to your bucket list!
Every year, hundreds of thousands flock to Bali in search of tropical beauty and serenity. This is no surprise, as the island of the Gods offers a wealth of natural treasures for us to feast on. Reconnecting with nature comes naturally when you're surrounded with such glorious natural wonders, but do you know that there are plenty of activities that can enhance this experience? We have compiled a list of eco-friendly activities in Bali that you can add to your bucket list. Look no further!
Farming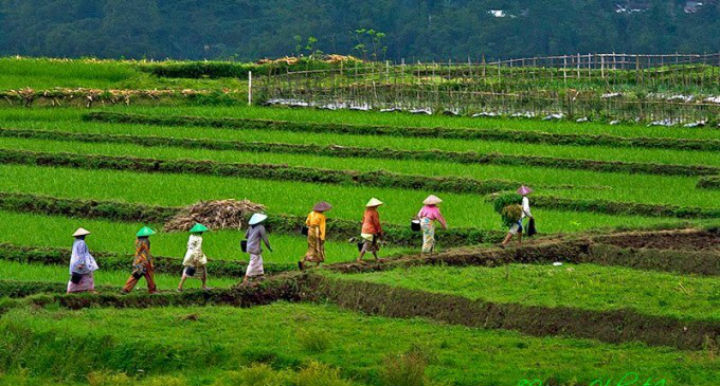 Farming is first on our list. A green activity, you will gain hands-on experience in plowing, planting, and harvesting crops. It's also a humbling experience as you will get to experience what it's like to sow seeds that will eventually end up on your plate. It educates you about agriculture and farming, and is also a good alternative to physical exercise. You will develop an appreciation for nature and for the farmers who go through every day what you're experiencing for one occasion.
Beach cleanup
A beach littered with rubbish not only spoils the view, but also harms the environment and the beach ecosystem. With thousands of tourists flocking to Bali's idyllic beaches daily, it's hard to keep our eyes on the leftovers that stay behind as the tourists leave. Participating in a beach cleanup is one way for you to help clean Bali's beautiful beaches. It's a rewarding and fulfilling activity as you can directly see the results of your efforts in the clean, spotless beach.
Interested? you can participate in beach cleanup activities together with fellow responsible people. Make sure to be on the lookout for community-led beach cleanup events when you're in Bali!
Coral rehabilitation
If you want to experience more than just eco-friendly activities on land, don't worry! Channel your admiration and love for the ocean by restoring corals to their former glory. Coral reefs provide important coastal protection for communities and are also a vital habitat for marine life. Yet, they are rapidly threatened by climate change, and their numbers are dwindling. Taking part in coral reef rehabilitation means taking impactful action for the environment.
If you're interested in coral rehabilitation, you can explore our coral rehabilitation experiences and see which one fits you best!
Explore the beauty of Balinese traditional textiles
Are you a lover of arts and culture? Then you must get a closer look at Bali's gorgeous traditional textiles. You can travel to Tenganan Village, Karangasem, to see first-hand how locals weave these textiles and breathe life into them. You can also gain experience in traditional weaving techniques, directly taught by Balinese weavers. This activity will surely bring you joy… and a new skill!
Cycle through impressive natural scenery
Cycling emits no greenhouse gases, so it's very eco-friendly! It's also good for your health and keeps your heart pumping without being high-impact. Better yet, you're surrounded by spectacular scenery that will make it a worthy cycling trip. Feel the warmth of the sun above and the soft tropical breeze caressing your sun-kissed skin as you immerse in the wonders of Bali's natural beauty.
These eco-friendly activities in Bali will definitely add value to your trip and contribute to making a difference: for yourself, your surroundings, and mother earth. Planning what you are going to do for your trip and how you're going to do it constitute one of the pillars of #TravelCooler, which you can read more about here. At BumiJourney, we also offer alternative eco-friendly travel packages and activities!